Downtown Countdown 2018/19
December 31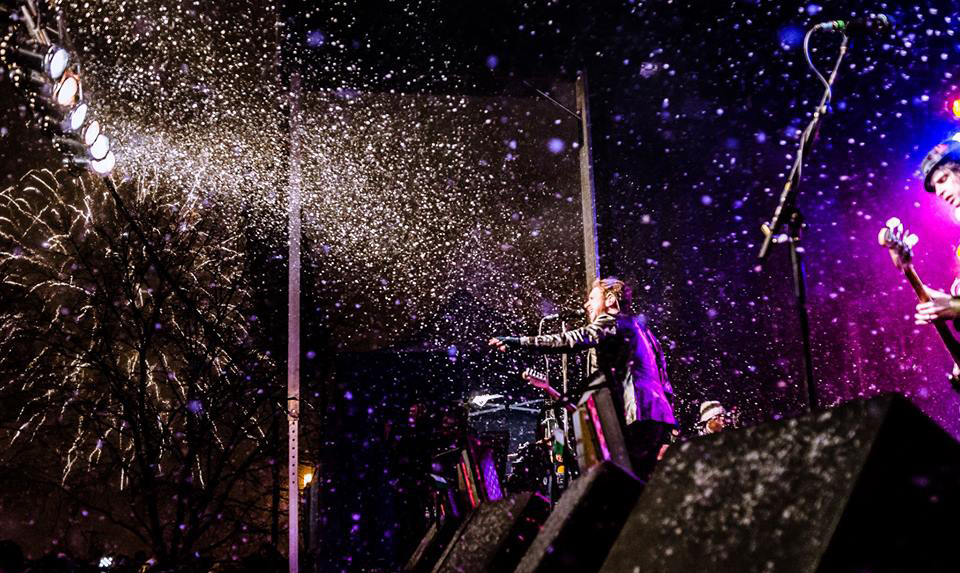 Ring in the New Year in Downtown Barrie
Traveling from near and far, thousands join together outside Barrie City Hall to celebrate with a free evening of fun and entertainment at one of Central Ontario's largest New Year's Eve celebrations.
There is a rich history of the Downtown Countdown being hosted at Barrie City Hall. It provides the perfect setting for the City's New Year's Eve Downtown Countdown celebration for three reasons:
Access: City Hall has indoor washroom facilities. The Circle at the Centre skating rink is a staple activity enjoyed by many in the community, and offers the opportunity to get active while enjoying the event.
Comfort: Family-friendly indoor activities take place in City Hall's Rotunda and there is indoor space for the bands and performers to get ready for the big show.
Shelter: City Hall provides an indoor location where the public can warm up between performances and the outdoor entertainment space provides weather protection in cold and windy conditions for both performers and attendees.
The potential for moving Downtown Countdown to Meridian Place in the future will be considered based on how the space continues to evolve and the ability to meet the amenities detailed above.