Host an Event
Barrie's newest outdoor venue
The venue map below highlights the different areas of the space that are available to be used when considering your proposal. If you have a question and would like to speak to someone directly, please contact the Downtown Barrie Business Association (BIA) at (705) 734-1414, or the City of Barrie Special Events Office at (705) 739-4285.
Complete proposals will be reviewed as soon as possible, usually within one week, at which point one of our events associates will contact you.
Estimated fees cannot be given until a complete proposal has been submitted and reviewed.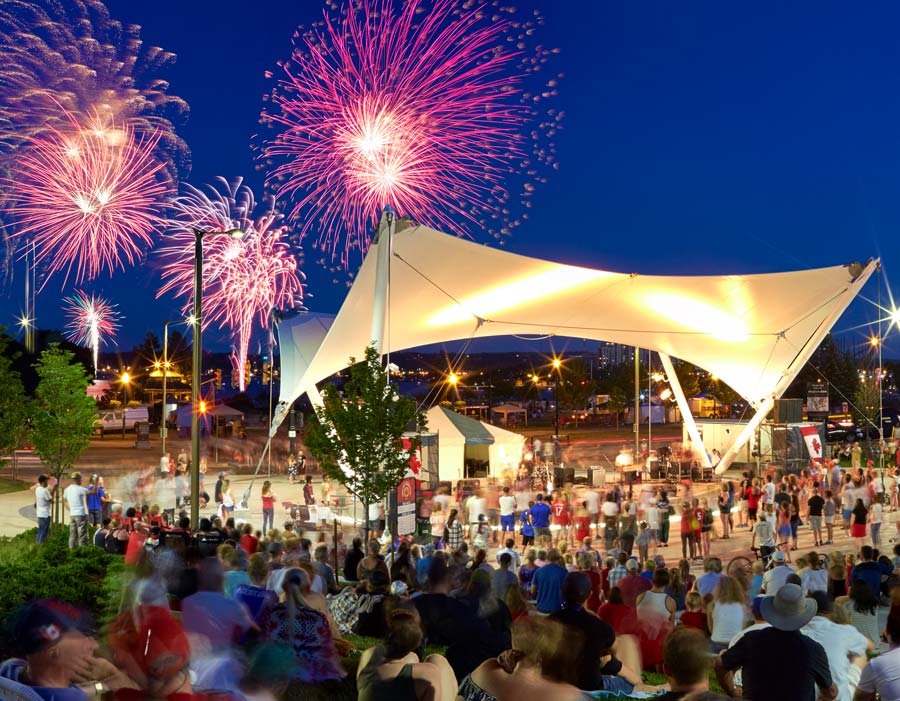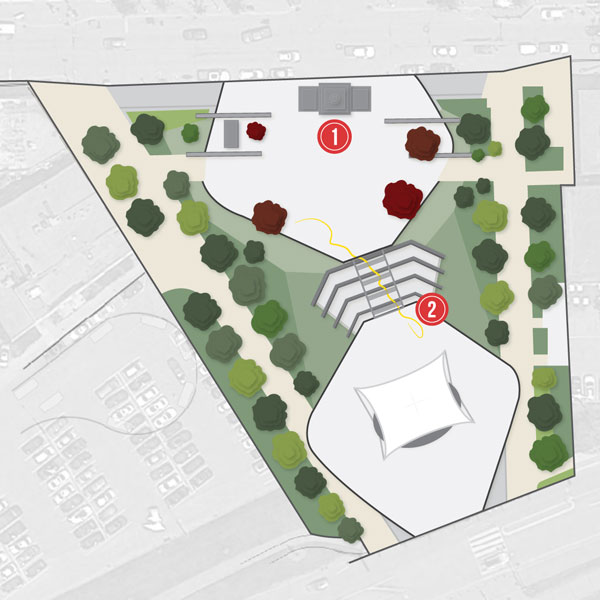 Sitting on the edge of Dunlop Street, Memorial Square is an appropriate venue for events surrounding military history, reflection, and remembrance. The space will comfortably host up to 300 guests without a road closure.
Right next to Simcoe Street with views of beautiful Kempenfelt Bay, Meridian Place is perfect for lively, energetic events that require a stage, power and lighting. Facing the tiered seating, the space will comfortably host up to 700 guests. Facing Simcoe Street with a road closure, the space could be extended into Heritage Park and host up to thousands of guests.